Adriane's First Tip:
Skincare is not a luxury….It is a necessity!
What's the difference between Medical Grade Skin Products vs OTC?
OTC (Over-The-Counter): Drug Store |Department Stores, Multi-Level Marketing products. These types of products typically lack active ingredients to make a difference in the skin and do not achieve the desired results.  They are likely to include high levels of synthetics, fillers, and sulfates that are known to cause skin irritation and even skin damage.  These products tend to lack the purity and strength of ingredients and as well as a science delivery system to support their marketing claims.
Our medical-grade skincare products consist of high-impact serums, multi-tasking products, and cutting-edge ingredients.  These synergistic formulas have a powerful delivery system that delivers immediate and long-term superior results. Our Medical grade skincare has the highest concentration of active ingredients without an RX and is not available over-the-counter.
*These products do not require a prescription and are not intended to cure any disease.
In what order do I layer my products?
Layering your products correctly can make all the difference in getting the maximum benefit from each product.  A simple rule of thumb is to always layer your products thinnest|lightest to thickest|heaviest.  By following these simple guidelines, your products can penetrate into your skin the way they were created to deliver superior results.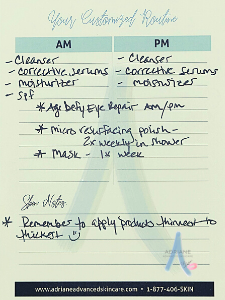 What is my proper serving size for my skincare products?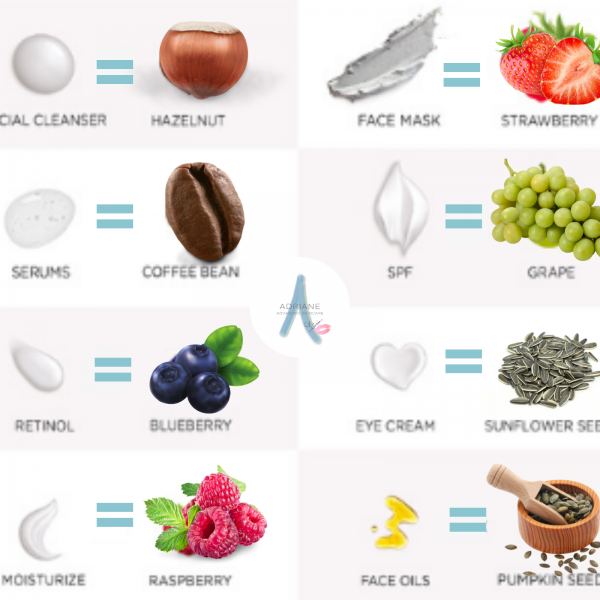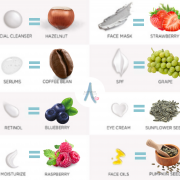 Want to get rid of Sunspots | Age spots quicker?
Combine our Daily Brightener with any of our Retinol Renewals in your skincare regimen. Use Daily Brightener daily and a Retinol Renewal 2-3 times at night per week.  Wear your sunscreen!!
To My Sensitive Skin Friends:
There are certain products with active ingredients that can cause irritation and|or redness when combined on sensitive skin.  You are able to alternate using these products on different days and we do not recommend applying them on top of one another if you have sensitive skin.

Acne Spot Treatment
AHA|BHA Corrective Pads
Retinol Renewal .25%|.5%
Retinol Renewal Corrective Pads .5%
How often should I reapply my Sunscreen?
Sunscreen should be applied at a minimum every two hours especially after swimming or sweating.  Seems inconvenient or excessive?…….That's why we have created our easy peasy Mineral Powder SPF.  Sorry, No Excuses!!
Don't forget to make your annual dermatologist appointment for a full body check.
What you may be forgetting?
Treat your neck and decollete as an extension of your face- Whatever you put on your face bring it down!   Don't forget about your hands too.  These three areas can be sure signs of your age if you don't pamper them.
If this is new to you… Start today :)
Your Advanced Skincare Diet:
Today's science and active ingredient combination research makes skincare products more result-oriented than ever before.  To stay on the cutting edge, make sure you include in your skincare diet powerful antioxidants, cytokines, peptides, growth factors, and other skin-restorative ingredients.
Too tired to take your makeup off at bedtime?
If you don't you should and here's why.  Skin repairs itself at night.  This is the time to remove all the impurities from the day and put all the goodness into your skin.  If you don't wash off your makeup and not take this advice, you are opening yourself up to faster than normal aging, interference with product absorption, bacteria, infections, larger pores, black heads|acne, inflammation, and dry skin just to name a few.  Don't forget to wash your makeup brushes, clean your cell phone screen, change your pillowcases and get a monthly facial.